Welcome to this week's Royals Beat newsletter. My name is Anne Rogers, and I'll be delivering news and insight to your inboxes all offseason long.
KANSAS CITY -- The Royals' offseason has been quiet so far during October while the postseason plays out in other cities, but major decisions and some busy winter months are looming in Kansas City.
While the Royals welcomed a bevy of young players to the Majors in 2022, they viewed the season as disappointing, culminating in their last-place finish in the American League Central. It led to a change in voice in baseball operations with executive vice president and general manager J.J. Picollo's promotion and in the dugout with several coaching changes.
That sets up a significant offseason for the front office to be able to take steps forward in '23.
Here are five questions facing the Royals this winter:
1. How will a new manager affect the team on the field?
OK, first the Royals must find a new manager. They're working on that, going through a few first-round interviews last week, including Rays bench coach Matt Quatraro -- who remains a favorite, according to sources. It's a big hire for Picollo, who is in his first offseason of leading baseball operations, especially given how young the big league club is. The Royals are looking for a manager who can communicate with the players well, not only by the implementation of data but also by establishing a good clubhouse culture. How that translates into wins is to be determined, but the new manager will be imperative to moving the Royals past their rebuild in the coming years.
2. Who will take over as pitching coach?
Almost equally as important as the Royals' managerial hire is their pitching coach hire. That person will inherit one of the worst pitching staffs in baseball based on results last year -- but one oozing with talent. Brady Singer is a potential frontline starter after his stellar 2022 season. A young group of pitchers that includes Kris Bubic, Daniel Lynch and Jonathan Heasley has gained experience at the big league level and is now ready for the next step. They all could benefit from a new voice and approach. Finding someone who can translate the data for Royals pitchers and use that data to help them pitch to their strengths is a priority for Picollo and the front office.
3. How will the bullpen look behind the rotation?
The Royals will have an open competition for their rotation come Spring Training, and that could affect what the bullpen looks like, with some starters able to throw in relief. The other part of bullpen construction has to do with the back end of the 'pen. Scott Barlow was as reliable as ever in 2022, and Dylan Coleman emerged as a high-leverage threat by the end of the season. Loads of potential but several question marks surround hard-throwing right-handers Carlos Hernández (inconsistency) and Josh Staumont (injuries), as well as lefty Amir Garrett, who was solid in the second half but is arbitration-eligible this offseason. The Royals will likely target relievers this offseason to build out the 'pen, ensuring they have enough depth to get through 162 games.
4. What does the infield look like next year, and does it include Adalberto Mondesi?
The Royals have not yet committed to Mondesi as their starting shortstop for 2023. He has been rehabbing his ACL injury, which occurred in late April, in the Dominican Republic, but the Royals expect him to be completely healthy for Spring Training and hope to have him in Arizona early. With Bobby Witt Jr. establishing himself at shortstop, Michael Massey proving himself an asset at second base and Nicky Lopez able to play anywhere on the infield, the Royals have depth and talent that allows players like Mondesi and Hunter Dozier to serve as veteran depth pieces. That also allows the Royals to potentially add a bat at third base if the market leans that way.
5. What will be the free agency and trade plan?
Sources have indicated the Royals will be looking for two starters; one could be Zack Greinke if he wants to return -- and the Royals believe he does, at least right now -- and the other could be another veteran workhorse on the market. Kansas City also wants to acquire a closer-type reliever to help Barlow at the back of the bullpen, and they will likely look for a veteran catcher to act as a backup to Salvador Perez and MJ Melendez, especially when Melendez is playing in left field.
Picollo has cautioned against any flashy additions this offseason because of where the organization stands, but small additions can go a long way to help win on the margins.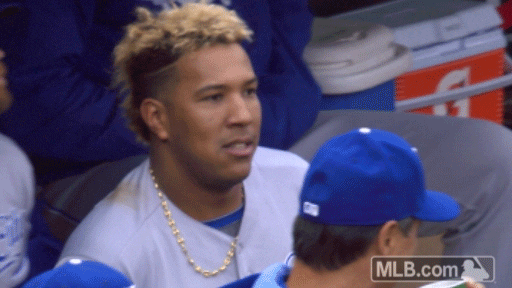 TRIVIA
The Royals had 55 players appear in a game for them in 2022, tied for second-most in a single season in franchise history and trailing only the '04 squad (58). Only four players, though, were active for the entire season, including Barlow, Lopez and Witt. Who was the fourth player?

A.) Zack Greinke
B.) Kris Bubic
C.) Ryan O'Hearn
D.) Dylan Coleman
For the second consecutive year, the Royals have a Gold Glove finalist in center field. Michael A. Taylor is trying to become the first back-to-back AL Gold Glove Award winner in center field since Kevin Kiermaier won two straight in 2015 and '16. Taylor is as consistent as they come in center field, a big reason why the Royals originally signed him in 2021 and extended him through next season. He led all center fielders with 19 defensive runs saved this year. Taylor's competition includes Guardians center fielder Myles Straw, who had 17 defensive runs saved and outperformed Taylor in outs above average, 13 to 5. Orioles center fielder Cedric Mullins is the third AL finalist for the award.
The Royals had two Gold Glove winners last year in Taylor and left fielder Andrew Benintendi. Benintendi is up for the award again, splitting his time between Kansas City and New York after being traded there in July. The same goes for Whit Merrifield with the Royals and Blue Jays, up for the new utility category awarded by Rawlings this year. Merrifield bounced between second base and the outfield again this season and finished with five OAA -- three at second, one in center and one in right.
C.) Ryan O'Hearn
The first baseman/designated hitter played in only 67 games this season and posted a .611 OPS, but he was a lefty bat off the bench all year for the Royals. O'Hearn, Lopez, Witt and Barlow never had injured list stints nor were optioned in 2022.
FORWARDED FROM A FRIEND? SUBSCRIBE NOW
To subscribe to Royals Beat, visit this page and mark "Royals Beat" from our newsletter list. Make sure you're following the Royals or that they're checked as your favorite team.